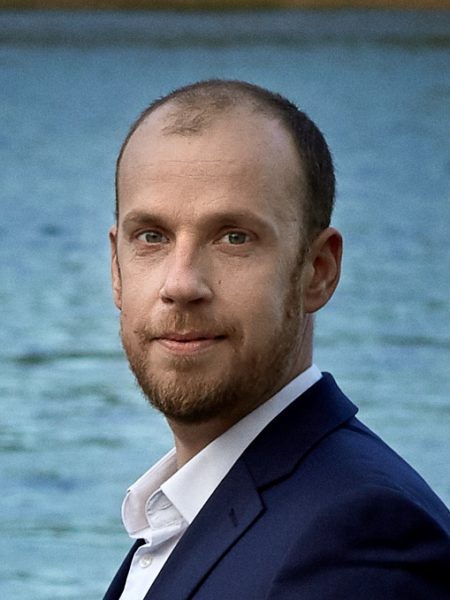 Born in 1981, Mathieu Dubroca starts his musical studies at the age of five, at fifteen he enters the Bordeaux CRR, first in the bassoon class and then in the singing class. After obtaining his diploma in 2003 he goes to Paris to improve his technique, he obtains the City Prize in 2007.
Early on, he asserts his taste for contemporary creation and works with several composers especially within the IRCAM. It doesn't mean that he forgets the Opera repertoire and makes his debuts on the Parisian scene of the Théâtre du Châtelet in Massenet's Thaïs. In 2010, the Stadttheater in Koblenz invites him to join its company. Back in France he sang in the Elisir d'Amore (Donizetti), as Figaro in Il Barbiere di Seviglia and also as Dandini in Rossini's Cenerentola.
In 2014 he works for the first time with Le Balcon and creates, under Maxime Pascal's supervision, the part of the Narrator in Santiago Diez-Fischer's Nuit Aveugle. Mathieu also gives several recitals with the pianist Hélène Peyrat and also with the Quatuor Voce, both in Mélodie Française and German Lieder.
In 2017 he was Jesus in Mickaël Levinas's La Passion selon Saint-Marc (Lausanne, april 2017), Diane de Château-Lansac in Charles Lecocq's Le Petit Duc at the Reims Opera, Aenas in Purcell's Dido and Aenas at the Hardelot Elizabethan Theater and Escamillo in Bizet's Carmen (Saint-Martin de Ré).