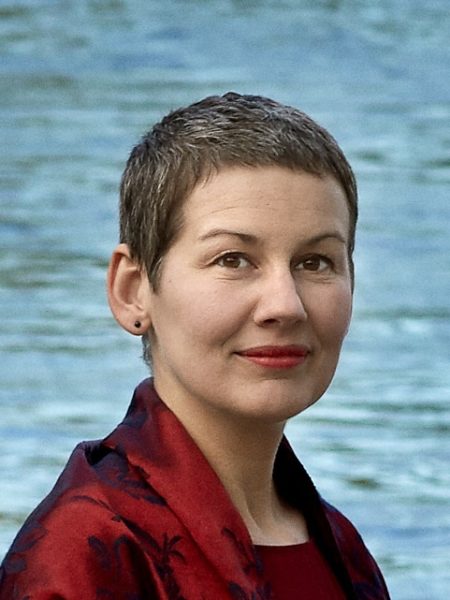 After studying the piano, Geneviève Cirasse chose to dedicate herself to classical singing, she obtained her diploma in this discipline at the Ville d'Avray conservatory and a musical Bachelor at the Paris 8 university.
She works with many ensembles: Accentus, AEDES, Solistes XXI, Le Concert d'Astrée, Les Eléments, Le Concert Spirituel, the Opéra de Tours… in repertoires going from the Baroque era to contemporary music.
She was a soloist in works by Lili Boulanger, Copland, Mozart's Requiem, Bach's Mass in B minor.
On stage, she was seen as Oreste in La Belle Hélène, Fé-an-ni-chton in Ba-ta-clan (Offenbach), the Child in L'enfant et les Sortilèges (Ravel) and the Second Lady in La flûte Enchantée (Mozart).
Genevieve is also a comedian, she could be seen in Huis Clos (Sartre), Feu la Mère (Madame de Feydeau), Venise sous la Neige (Dyrek) and Les Jardins de l'Horreur (Call).