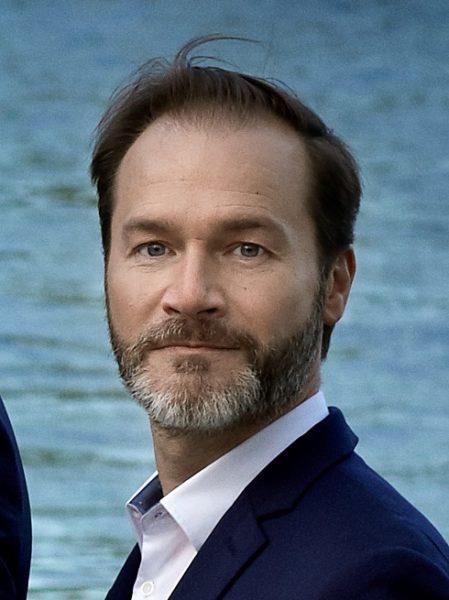 Geoffroy enrolled at the Conservatoire National Supérieur de Musique in Paris after taking a Masters in Literature and Music at the Sorbonne University; he made a special study of French song and the German Lied, as well as baroque repertoire with Emmanuelle Haïm. Having won a Lavoisier bursary, he spent three years further improving his technique at the Universität für Musik und darstellende Kunst in Vienna, notably in the Lied and Or- atorio class of Charles Spencer. He also took part in masterclasses with Walter Berry, Craig Rutenberg, Jean-Christophe Benoît, Russel Ryan, Pierre Mervant, Rachèle Yakar, David Pittman Jennings, Nicole Fal- lien, Yves Sotin, and the vocal group The King's Singers.
He was selected to participate in the Fifth European Forum Lyrique at Arles; his on-stage roles include Superintendent Budd in Britten's Albert Herring, Ben in The Telephone by Menotti, and contemporary operas as well. Passionately committed to the art of the song recital, he has performed Schubert's Die Winterreise, and the Dichterliebe and Liederkreis Op. 39 cycles by Schumann, as well as French song, in recitals at Tou- louse (in the Halle aux Grains), and in Paris, Lyon, Ghent and Geneva, accompanied at the piano by Antoine Palloc and Yann Molenat.
Both as soloist and choir member he has sung with les Arts Florissants (directed by William Christie), the Ensemble Correspondances (Sebastien Daucé), the Ensemble Pygmalion (Raphaël Pichon), les Cris de Paris (Geoffroy Jourdain), Le Balcon (Maxime Pascal), Le Poème Harmonique (Vincent Dumestre) and la Main Harmonique (Frédéric Bétous).
His discovery of vocal 'a cappella' music (particularly in small groups) during his years of training came as a revelation to him. On winning a Banque Populaire Foundation Award in 2011, he formed Ensemble Perspectives, a group of five singers, to explore all the treasures of the vocal a cappella repertoire. Having himself an invisible disability he is sensitive to the problems of the disabled, engaging in many cultural activities on their behalf.